£45 physiotherapy assessment & follow-up sessions
Smart and easy musculoskeletal assessment and treatment to help you immediately
Smart and easy musculoskeletal assessment and treatment to help you immediately
Immediate online diagnosis & treatment plan
As effective as face-to-face
Dedicated Personal Care Adviser
Next steps simplified for you
How does online physiotherapy work?
Sign up & book your appointment
Your personal care adviser can answer any remaining questions and help you pick the earliest appointment.
Online assessment (40mins)
Works with any device with a camera and speakers. Your musculoskeletal specialist will follow the same steps as for a face-to-face appointment.
Diagnosis, treatment plan & next steps
Your personal care adviser will help you organise what's next.
Is it covered by private insurance?
While some providers claim that online physiotherapy is always covered, we know that it depends on your insurance policy. Your Personal Care Adviser can find out exactly what is covered under your policy. Just sign up and don't book an appointment right away to get in touch.
Who is it for?
Any new or existing patient with a musculoskeletal problem. Whether the problem has just appeared, stems from a sports injury or working from home, our physiotherapist will help you to identify the next steps. Please be aware that we cannot guarantee that recent injuries that have not been diagnosed yet can be identified properly, as it is not possible to do a full physical examination via video.
Patients love Medbelle and our physiotherapists
"I was suffering from knee trouble for 4 years. I wasn't fit to walk downstairs or hills without pain. I had 3 knee MRI scans, 3 different specialists, got an injection for the knee trouble and an operation, but the pain was still there. I was recommended Denis Murphy, who told me it was a nerve in my back that was causing the pain. At first, I was a bit sceptical, but he worked wonders! I am now trying to get my fitness levels up again. It has improved so much that a month ago, I took part in a 5Km fun run for a local football club, and I completed it in under half an hour. I would definitely recommend Physio4London to anybody."
- Michaela Highworth, Office worker, Age 43
Denis Murphy is one of Medbelle's leading physiotherapists. He also is the founder of Physio4Richmond serving South West London. He qualified from Keele University as a Chartered Physiotherapist and has years of experience treating musculoskeletal disorders in NHS, sport and private practice settings. He is registered with the Health Professions Council (PH 90835), Chartered Society of Physiotherapy and the ACPSM (Association of Chartered Physiotherapists in Sports Medicine).
Denis regularly trains for 5/10K races and plays Gaelic football, an Irish sport. He has personally had most of the injuries that clients encounter, which makes him highly qualified for rehabilitation. Denis offers extensive sports physiotherapy treatment, having worked with several football teams over the years, including one that went far in the FA Cup.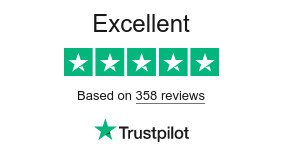 Frequently Asked Questions
I'd like to talk to an orthopaedic GP first or book a consultation with an orthopaedic surgeon
How do I prepare for the appointment?
What are the qualifications of Medbelle's physiotherapists?
Not sure whether an online physiotherapy appointment is what you need?
Just sign up and schedule a chat with your personal care adviser. They will help you organise the next steps and provide all the information about your options.