£550 Medbelle Diagnostic Package
At Medbelle, we believe that every patient deserves better. That's why we offer you your MRI imaging and independent virtual specialist consultation at cost price. Receive your independent diagnosis for one package price, without any hidden surprises.
What's included in your Diagnostic Package
Full diagnosis and treatment plan
How it works
Sign up for free and schedule a free call with your dedicated orthopaedic specialist personal care adviser to discuss your options
Book your Diagnostic Package to confirm your appointments at a time that suits you
Attend your imaging appointment, and will ensure your images are accessible for your surgeon ahead of your virtual consultation
Receive your diagnosis and best treatment options from our specialised surgeon from the comfort of your own home
Discuss your options with your personal care adviser, and if needed, schedule your next appointments, either for physiotherapy, with a surgeon to perform surgery, or a different option that works best for you.
Dedicated Personal HealthCare Adviser
Your personal care adviser is with you every step of the way, to make sure you have everything you need.
Your first step to your independent diagnosis is a free call with your orthopaedic specialist patient care adviser. With their expertise, they can give you the best advice, no matter what stage you're at in finding a diagnosis for your condition or injury and assist in finding the next step that's right for you. Your adviser can help you with:
General information on your condition
Imaging information for your diagnosis
Support with your Private Medical Insurance
Discussing finance option for self-pay patients
Connecting you with a surgeon or physiotherapist
Just having a chat about your options!
After your virtual consultation, your personal care adviser will be in touch to discuss which next steps you want to take. Whether it's just letting things cool off, finding a physiotherapist for virtual or in person physiotherapy, or a consultation with another surgeon to perform a recommended procedure, we are here to make things easy for you and get you back on track.
Is this package covered under your Private Medical Insurance?
We know that diagnostics are included in many insurance policies, but not all of them. Your personal care adviser can find out exactly what is covered under your policy, just sign up and your dedicated adviser can help you find your best option.
Who is it for?
Any new or existing patient with a musculoskeletal problem. Whether the problem has just appeared, stems from a sports injury or a long standing condition, our diagnostic package will help you to identify the next steps.
In some cases, our expert surgeon will determine in the virtual meeting that no conclusive diagnosis can be made without a face to face meeting. In these cases, we will offer you a free face to face consultation with one of our partner surgeons.
Please be aware that we cannot guarantee that recent injuries that have not been diagnosed yet can be identified properly as it is not possible to do a full physical examination via video.
Patients Love Medbelle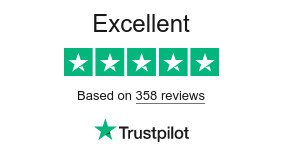 Not sure whether the diagnostic package is what you need?
Just sign up and schedule a free chat with your personal care adviser. They will help you organise the next steps and provide all the information about your options.
Book your consultation with one of our specialists